POSTGRADUATE CONFERENCE 2020
Maynooth University
Friday March 13th 2020
The Sex Work Research Hub and the Irish Sex Work Research Network are jointly putting on the annual PGR sex work conference which will be held in Ireland this year.
The conference is now in its second decade and has seen over a hundred and fifty students present their work to a supportive audience. We welcome abstracts of no more than 300 words submitted by 12th January 2020 to Professor Teela Sanders ([email protected])
Venue
Maynooth University is in Co. Kildare, just 25km from Dublin City Centre. The University is in the town of Maynooth and is easily accessible by train, bus and car from Dublin. There is also a direct bus link to Maynooth from Dublin Airport. There are a range of accommodation options available in the University ranging from €37 to €97 per night that can be booked directly on the link below. There are also hotel options in the town; the Glenroyal and the more aristocratic Carton House.
If you need any help or information about planning your trip to the conference, please email Dr. Paul Ryan, Department of Sociology, MU.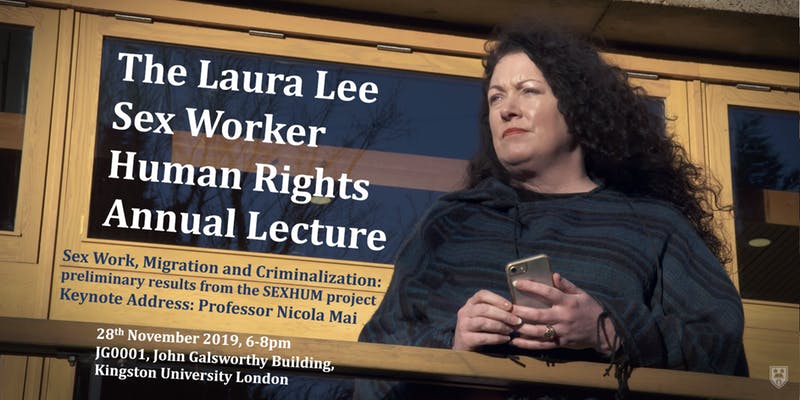 The ISWRN is pleased to announce the second annual Laura Lee Sex Workers' Human Right Lecture will be held at Kingston University, London 28th of November 2019 18:00-20:-00
Keynote: Professor Nick Mai
Discussants:
Nikki Adams (ECP – English Collective of Prostitutes)
Victoria Holt (SWARM – Sex Worker Advocacy and Resistance Movement)
Kate McGrew (SWAI and ICRSE – Sex Workers Alliance Ireland and International Committee for the Rights of Sex Workers in Europe and ISWRN)
Chair: Dr Sharron A. FitzGerald (co-chair ISWRN)
Registration is now open here: https://www.eventbrite.co.uk/e/the-laura-lee-sex-worker-human-rights-annual-lecture-2019-tickets-75169358575?ref=eios
BREAKING NEWS 18th of September 2019
The Department of Justice of the Northern Ireland Assembly have published findings from a report written by ISWRN members Dr Graham Ellison, Dr Caoimhe Ni Dhonail and Ms Erin Early based at Queen's University, Belfast.
The report entitled: ' Assessment of impact criminalisation of purchasing sexual services' is available in full here: https://www.justice-ni.gov.uk/publications/assessment-impact-criminalisation-purchasing-sexual-services
You will find details of the research team and a synopsis of their key findigs under 'Research'.