The ISWRN board participated in the recent North/South criminology conference at University College, Cork on the 2-3rd September 2019. Their conference contributions comprised their empirical, policy and theoretical research on current sex work law and policy on the Island of Ireland.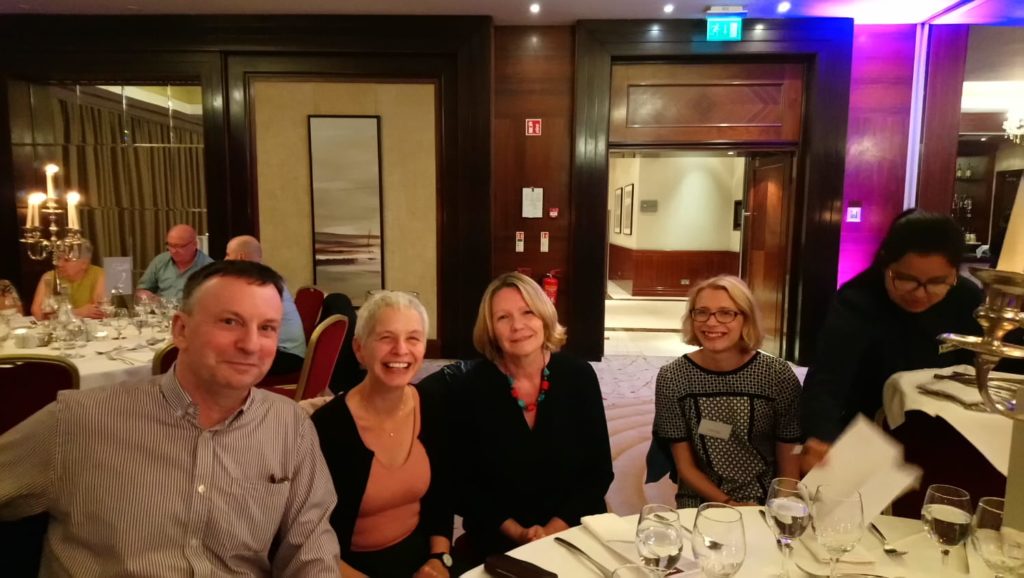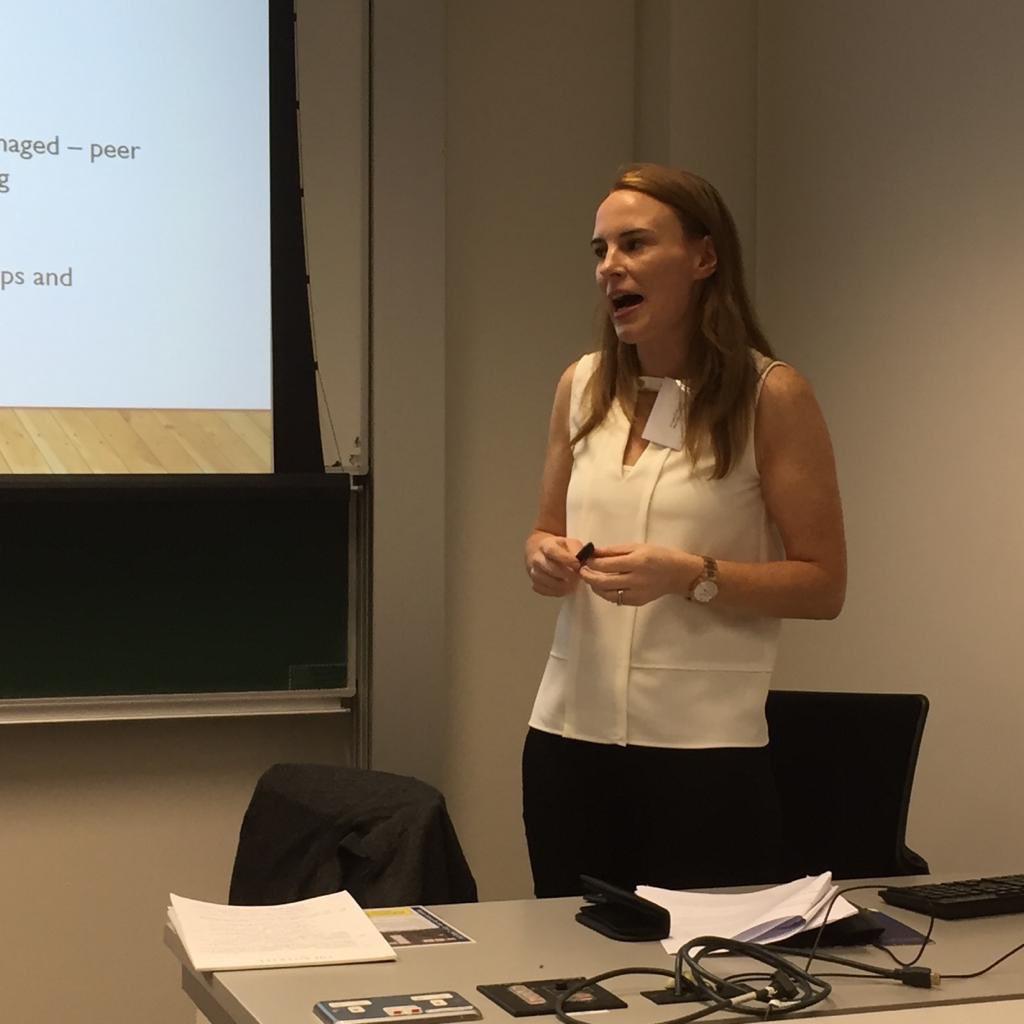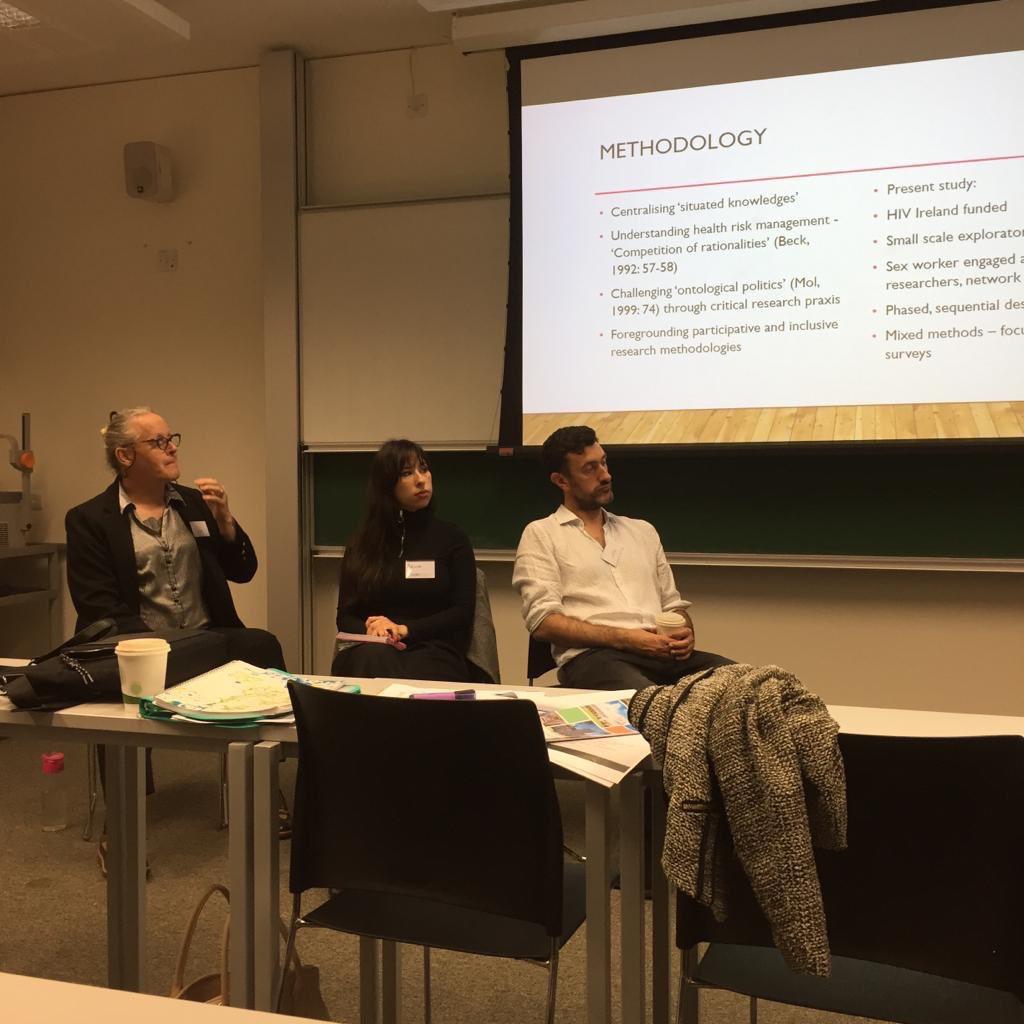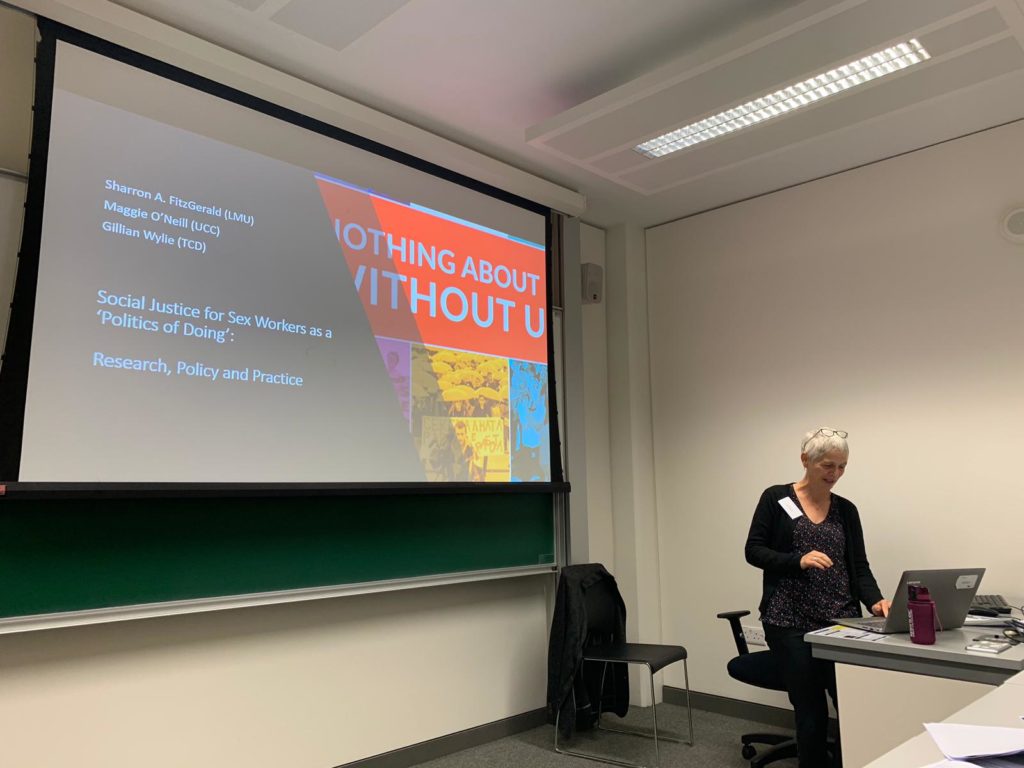 Chrysalis Launch 7 June 2019
StaySafeWorkWise Website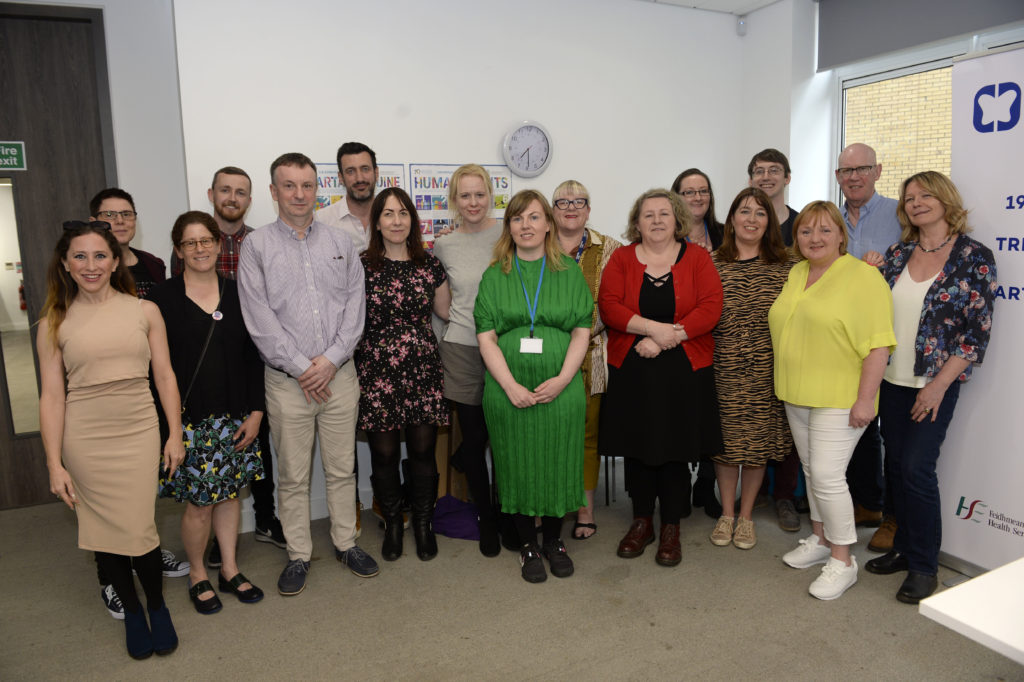 Member of the ISWRN board joined our friends and colleagues at the launch of the Chrysalis Project new website. Present Ms Kate McGrew (SWAI), Dr Paul Ryan (MU), Dr Graham Ellison (QUB) and Professor Maggie O' Neill (UCC)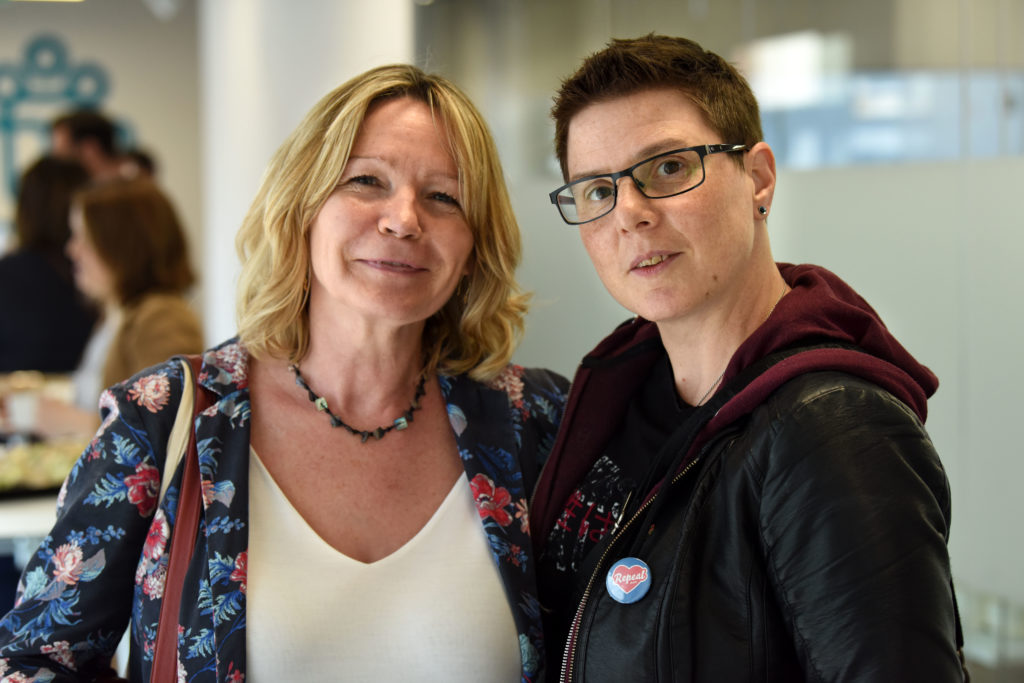 Lt to Rt: Professor Maggie O'Neill (UCC and ISWRN) and Billie Stoica (GOOSH)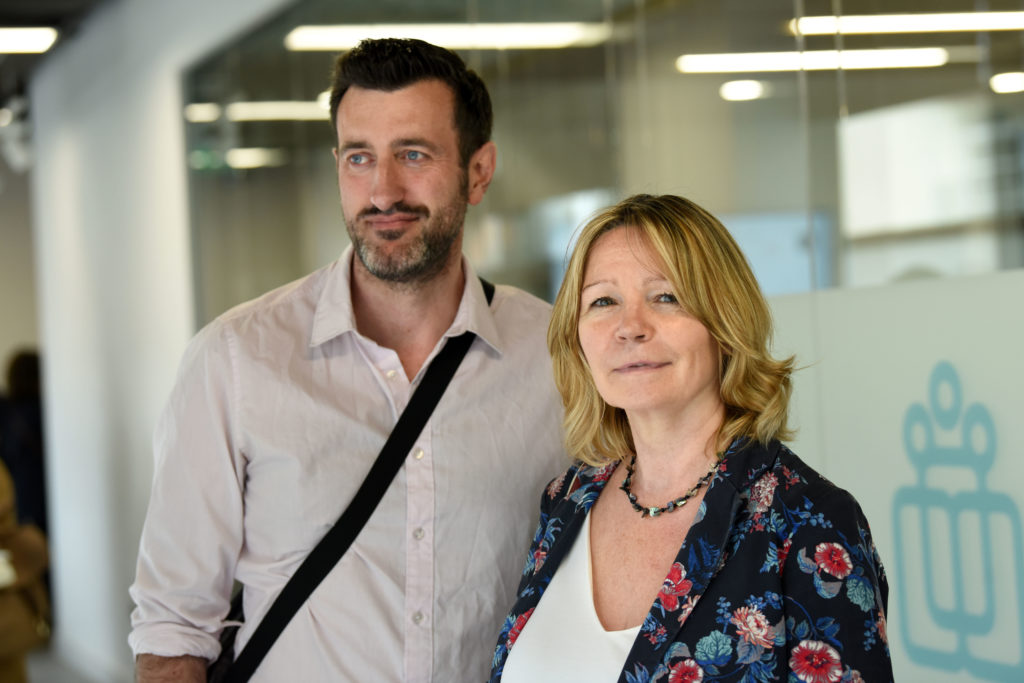 Lt to Rt: Dr Paul Ryan (MU and ISWRN) and Professor Maggie O'Neill (UCC and ISWRN)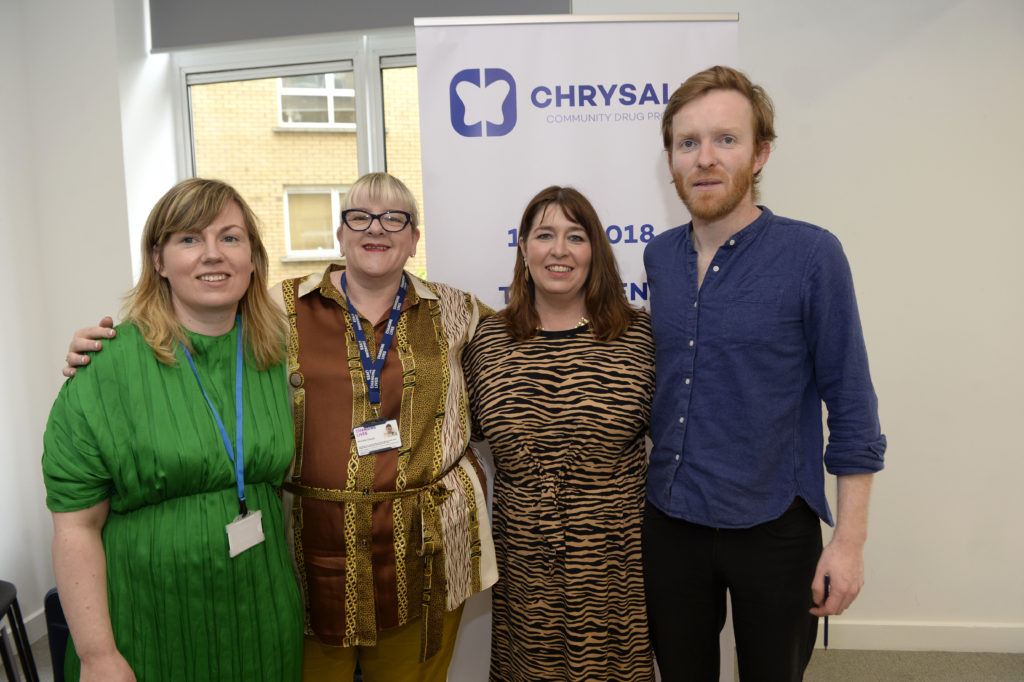 Dr Rosie Campbell (York University and UKSWRN) joined colleagues at the launch.
Second Annual Laura Lee Lecture
The ISWRN is please to announce our friends and colleagues at the UK Sex Work Research Hub in conjunction with Professor Nick Mai will host the second annual Laura Lee Lecture at Kingston University London.
Date: 28th of November 2019
More details will follow shortly.
On 16th November 2018 ISWRH, in conjunction with the UK Sex Work Research Hub, held a one-day event at Trinity College, Dublin, in honour of our colleague and friend, Laura Lee.
The event comprised a workshop and roundtable that addressed 'Advancing a Social Justice Agenda for Sex Workers'. Presentations were given by Dr Pippa Grenfrell, Dr Leigh-Ann Sweeney, Luca Stevenson and Dr Belinda Brooks-Gordon. The objective was to establish and develop a collaborative sex work research agenda between Ireland and Britain.
The event also marked the launch of the annual 'Laura Lee Sex Worker Human Rights Public Lecture'. Keynote was Professor Maggie O'Neill and discussants were: Dr Kathryn McGarry, Professor Jane Scoular, Dr Paul Ryan and Kate McGrew.
The event was concluded with the launch of the new edited collection Realising Social Justice: An Agenda for Change (Edited by: Dr Sharron A. FitzGerald and Dr Kathryn McGarry).
A selection of photographs from the event can be viewed below.